Our Tayside flagship, fully-funded, 12-week accelerator, is delivered in partnership with Business Gateway Tayside.

It is custom-designed around early-stage business owners and teams who are keen to fast-track their business offering, growth and investment potential.

The programme is built in three distinctive stages:
Discovery.
In these crucial first weeks, founders question their assumptions about their business and validate with their target markets.
During this period, founders are introduced to the following elements of the programme; Business Model Canvas, Value Proposition Canvas, Design Thinking and more.
Development.
At this stage, the activities focus on the core business topics that will make up robust and implementable action plans.
The development stage also sees the introduction of agitation stations, where experienced businesspeople challenge founders on the assumptions behind their business model during regular and focused 1-1 meetings. 
In addition, to the support already available, founders are introduced to:

Specific business 101 sessions and surgeries (including sales, marketing, finance, branding, legal, HR, IP, and Insurance) 
Verbal communication and pitching masterclasses 
Stage gates
Delivery.
During the final weeks, founders look outwards to see how best to take their product or service to market, identifying suitable territories, financial opportunities and funding sources.
At the end of the programme, you will take part in a founder's showcase. A celebration of your completion of the Elevator Programme where you will pitch your business and what you have achieved.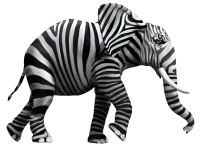 An existing business – ideally you have been trading for 1 -2 years and are looking to grow
Enthusiasm and drive – you must be passionate about developing your business
Commitment – in completing the 12-week programme to gain the best out of it
An open mind – to be able to work collaboratively and accept feedback from fellow founders and mentors

A supportive group of fellow business owners, working collaboratively to challenge yourself and your ideas
Sessions with amazing speakers and entrepreneurs over a varied programme schedule
The most up to date tools and knowledge to achieve your goals
Access to a modern workspace with expert help/future business support available
A chance to build your network through the Elevator ecosystem and beyond!

The programme will be primarily delivered in person at Centre for Entrepreneurship, at the University of Dundee in central Dundee, (

DD1 5EN

)
Some sessions will be delivered virtually via zoom. The programme sessions will run every Tuesday and Thursday

Applications for The Elevator Programme 2023 have now closed.
If you are interested in participating in the future please email accelerator@elevatoruk.com